Cooking on Thanksgiving is Tetris of the kitchen. How many dishes cook at the same temperature – give or take a few hundred degrees? How many are served cold – could they get away with room temp?
Keep your sanity intact this Thanksgiving with delegation, found next to spices in the coffee aisle. Wave that potluck card as much as possible, and if you get invited to one, see below for a couple delicious make-ahead holiday recipes from Williams-Sonoma.
The selection of recipes, photos, and descriptions below are from Williams-Sonoma, where you can find full recipe details and more inspiration on their site.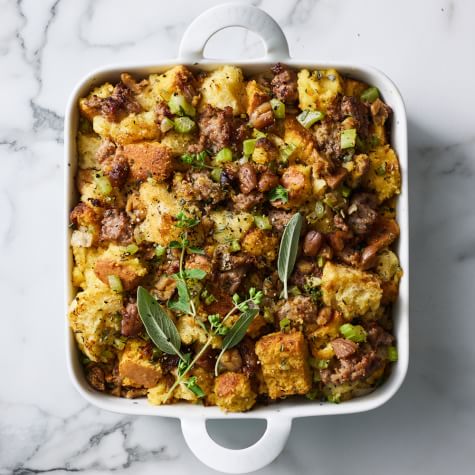 Sausage, Corn Bread and Chestnut Dressing
This dressing, which combines the best of both worlds by combining rustic white bread with crumbly corn bread, is designed for advance preparation. You can chop the vegetables the day before and refrigerate them in sealable plastic bags. The bread cubes can also be toasted in advance, then stored in airtight containers at room temperature. You can use store-bought corn bread or bake your own.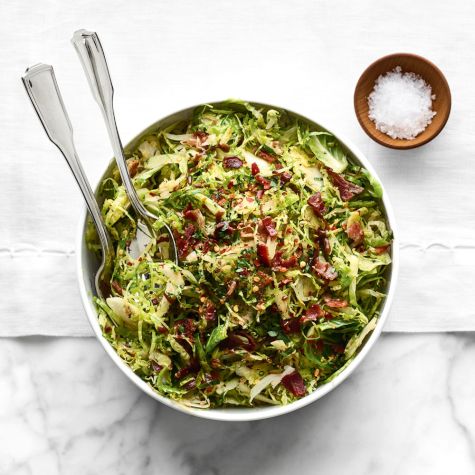 Shredded Brussels Sprouts Salad with Bacon and Balsamic
To make quick work of shredding your brussels sprouts, we recommend using a mandoline, but you can also use a sharp chef's knife to slice them as thinly as possible. The fine shreds do a great job of soaking up the flavorful dressing, which is made with savory bacon fat and sweet-tart balsamic vinegar, for an easy Thanksgiving side that won't take up any space in your oven on the big day.
Baked Brie and Cranberry Relish Puff Pastry Bites
In this easy, four-ingredient appetizer recipe, buttery layers of puff pastry bake into crisp, golden morsels filled with rich, melted brie accented with the sweet kick of cranberry relish. A last-minute sprinkling of rosemary leaves makes for a festive finish.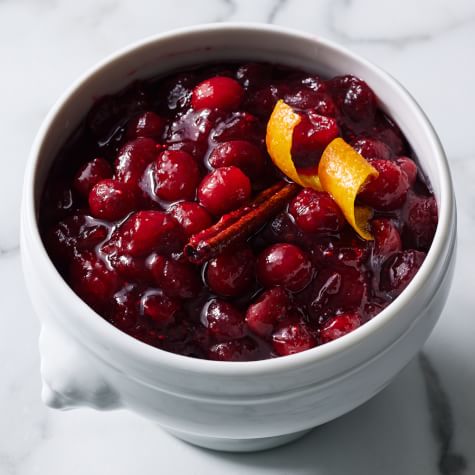 Traditional Cranberry Sauce
When it comes to Thanksgiving classics like cranberry sauce, sometimes the simplest preparations are the best, like this version that uses just four ingredients. The sauce can be made up to three days ahead of time, so you can check this side dish off your to-do list well in advance.
Leave a comment